Advancement in Nanomaterials Science and Nanotechnology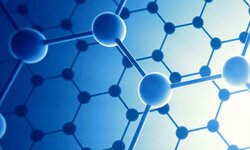 Submit Abstract
Register Now
Nanotechnology is the understanding and control of matter at the nanoscale, at dimensions between approximately 1 and 100 nanometers. A nanometer is one billionth of a meter. While it is difficult to imagine just how small that is, here are some examples:
•A sheet of paper is about 100,000 nanometers thicA strand of human DNA is 2.5 nanometers in diameter
. • A human hair is approximately 80,000 nanometers wide.k.
Related Conference of
Advancement in Nanomaterials Science and Nanotechnology
Advancement in Nanomaterials Science and Nanotechnology
Conference Speakers
Recommended
Sessions
Related
Journals
Are you
interested

in